What is Shakeology FAQ -
GO HERE
Try a sample
|
Ready to Buy
|
Account Prices
|
Boosts
|
Challenge Packs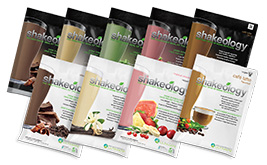 Pick a video for info or click here for "Doctor letter" and Full ingredient lists for each flavor PDF.
My 3 Favorite Informative Videos
---
---
---
---
Buy a Sample pack before committing more.
---
SIMPLE STEPS to buying Shakeology!
Go to this link:
Pick a flavor
I suggest the Vegan Chocolate for best health benefits and versatile recipes.

Click nutrition information if you need to check ingredients.
Pick your shipping
Select the Monthly Autoship / Home Direct to save on shipping! (no brainer)
Buy with no risk! 30-day money back guarantee
Drink it for 21 days in a row to really feel your results before deciding to keep or get your refund.
---
Invest in your health. Your are worth it. In the long term, you will save money in less doctor visits and medicines, but you will also save time in less doctor visits, sick/down time, and going to the pharmacy for medicines. (My personal experience - Jackie)
There are 2 account options. You can buy as....
Customer Account and pay full price. (See more on Free Account Page)
Shakeology is $129.95/month(no discount, no fees)

Coach Account and get 25% off Shakeology and all Beachbody products plus the coach network, training, workshops, personal growth, encouragement, and more.


Shakeology is $97.46/month

(25% discount + monthly coach fee)
click for info video or I'm a coach video (See more on Coach Account Page)
This option has potential commission. Sign 3 more shake drinkers and commission can pay for your shakes - Drink Free!
Account recap...
Fill out your information.

To waive the $40 initial coach fee, buy a challenge pack (link to show them to you, otherwise buy you challenge pack after you click Coach Account to waive initial feel).
After you get your Coach Account with the challenge pack (fitness and shakeology),

on day 31

, Pay for monthly Shakeology and Coach fee.
NOTE: Try to get your Shakeology FREE:

If you share the

information about Shakeology

with family, friends, and acquaintances and 3 people buy from your coach account monthly, the commission essentially will pay for ONE 30-day bag monthly!
Let me know if you have further questions. Eager to hear from you.
Jackie Davis, Healthy Witnesss
Independent Team Beachbody Coach
---
I highly recommend the
Digestive Health Boost
daily for fast results, improved gut health, and digestion! Moy Shakeology Page:
http://shakeology.com/healthywitnessjackie

Message me
to assist, answer questions, or anything else.
---
My "Get Informed" Video: